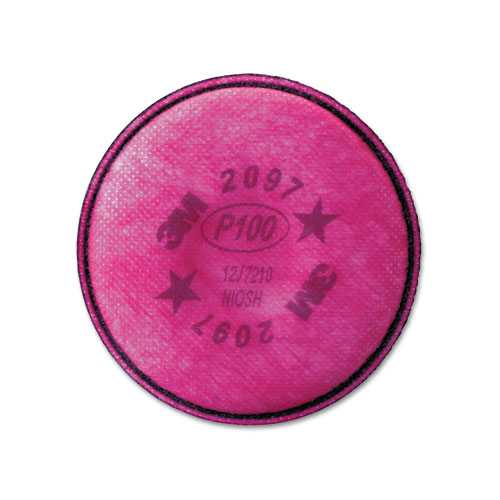 Manufacturer 3M/COMMERCIAL TAPE DIV.
Description
Versatile, lightweight and effective against a wide range of oil and non-oil based particles. Carbon layer protects against nuisance vapors. Ideal for chemical manufacturing, undercoating, welding, brazing, soldering, torch cutting and metal pouring. For use with MMM-6100, 6200 and 6300 (sold separately). Filter Type: Organic Vapors; Particulate; Filtration For: Certain Organic Vapors; Non-Oil Based Particulates; Oil Based Particulates; Rating: P100; For Use With: 3M™ Full Facepiece Series 6000, 7800 Series, FF-400, Half Facepiece Reusable Respirators Series 6000, 6500, 7500 Series, Scott™ AV-3000 HT Facepieces, AV-3000 SureSeal Facepieces.
Specifications
IMPORTANT: The 3M products in this catalog must be used in accordance with OSHA regulations, warnings, and limitations that accompany each item.
Non-Oil Based Particulates;Oil Based Particulates;Fumes
Respirator Cartridges & Filters-Filter
Post-Consumer Recycled Content Percent
Pre-Consumer Recycled Content Percent
Total Recycled Content Percent